Description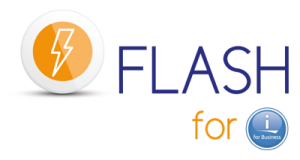 The purpose of the Flash for i product is to manage, automate, report, control all the FlashCopy/SnapShot operations on your external Storage reduce the time for backup to a few minutes.
Without disrupting production, Flash for i performs 'instant copies' of your IBM i partition to facilitate many operations such as, backup, data extraction, testing environment creation, …
Users and programs can remain active on the production partition while, for instance, a full system backup (SAVE21) is being carried out on the 'production clone'.
Every Log and Historical data generated on the 'clone partition' (DSPLOG, Job log, output files, BRMS history, …) are automatically transferred on the Production partition.