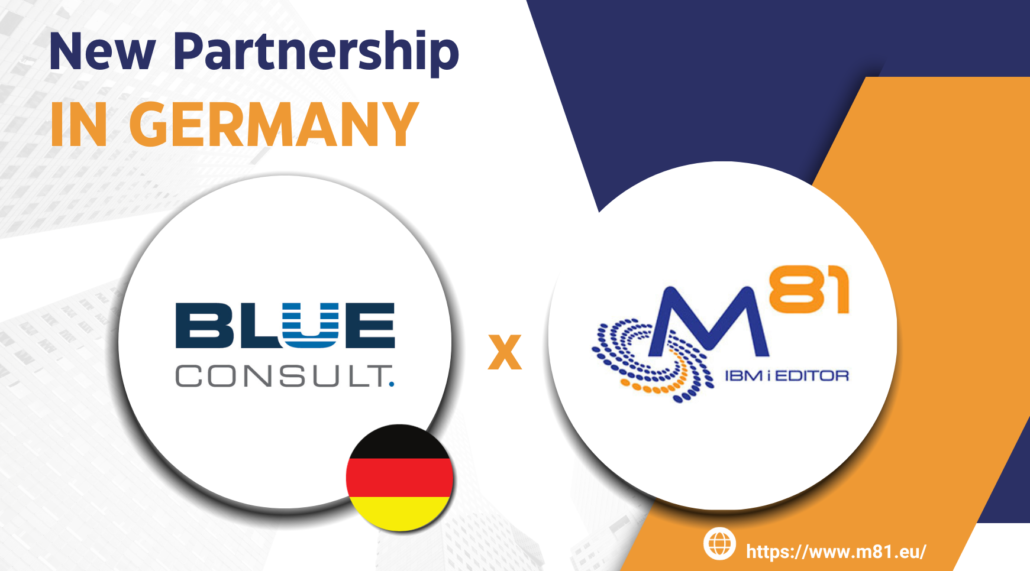 New Partnership Alert !
New Partnership Alert ! M81 is happy to announce its latest collaboration with BLUE Consult GmbH, a renowned IT consulting, cloud, hardware, solutions provider and software developer, based in Germany.
We are confident that this partnership between BLUE Consult and M81 will provide our future joint customers with excellent added-value solutions, such as Flash for i.
Learn more about BLUE Consult's comprehensive solutions here: BLUE Consult Solutions
To explore M81's cutting-edge offerings: M81 Synthesis and yo learn more about our presence in the DACH region : www.m81/DACH
250 customers trust M81 in 23 countries (Europe, Americas) running 1000 LPARs.