ZOOM on our 3 products
And click on links to get deeper in detail
'Control for i'
– You want to use or are already using an enterprise monitoring solution
– You are not satisfied with existing IBM i controls
– Learn how to boost easily your monitoring solution with 150 IBM i checks
> Note: the Control for i "PLUGIN" supports dozen of solutions !
'Flash for i'
– Daily Save21 in less than 2 minutes.
– Instant-Copy to refresh Test or Anonymisation environments.
– Many daily SnapShots to get Recovery copies . . .
> Note: the new V4 has been announced in beginning 2021!
'Recover for i'
– avoid losing more than 5 minutes of data
– in case of disaster or disk crash WITHOUT any HA solution !
– in case of data corruption (e.g. bugs, errors, malevolence, malware,…)
which immediately replicates the corruption to the remote site !
even WITH an HA solution in place

– perform hot incremental backups of your Database every 5 min !
> Note: can be combined with 'Flash for i' !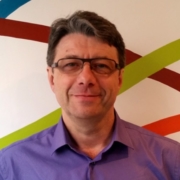 Pascal Ruckebusch
M81 Founder & CTO
29 years of experience on IBM i and in the development of system products:
1000+ IBM i active partitions are equipped with products designed and/or maintained by Pascal before creating M81 ! There are now ~800 more with M81 products …
M81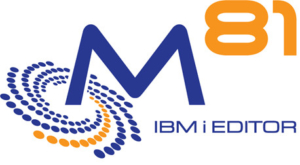 M81 is an ISV based in France with resellers/ integrators / MSP in 22 countries in EMEA and the Americas
M81